Welcome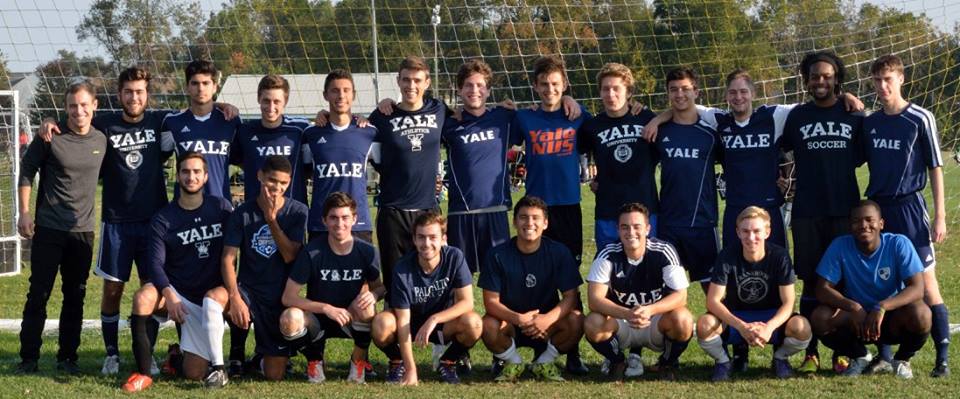 FCYU is Yale's top level of men's club soccer. We compete yearly in three fall competitions: the New England Collegiate Club Soccer League (NECCSL), the Ivy League Club Soccer Tournament, and the Northeast Regional Club Soccer Tournament. We also enter teams in winter indoor leagues in Hamden, CT and play friendly matches throughout the academic year against club and varsity teams from neighboring colleges. In the fall of 2016, we fell just shy of qualifying for the knockout stages of the regional tournament but still managed to wrap up the season on a high note with a decisive 3-0 victory over RIT, the second-ranked team in the tournament, and a Top 25 ranking in the region. In the spring of 2017, a header goal from captain Ben Vars and a stellar performance from goalkeeper Tyler Morley propelled us to a 1-0 victory over Harvard in the semifinals of the Ivy League Tournament. This past fall, our most recent season, the squad fell just short of a regional tournament appearance.
Information for prospective players: Tryouts are held every fall at the beginning of the school year. Interested incoming freshmen and other prospective players should find us at the activities bazaar during the opening days of Yale or email Samuel Day-Weiss, one of our captains, at samuel.day-weiss@yale.edu for more information.
Follow us on Facebook for news about upcoming games, fundraisers, and more.
Website questions or concerns? Please email our webmaster, Samuel Day-Weiss, at samuel.day-weiss@yale.edu.